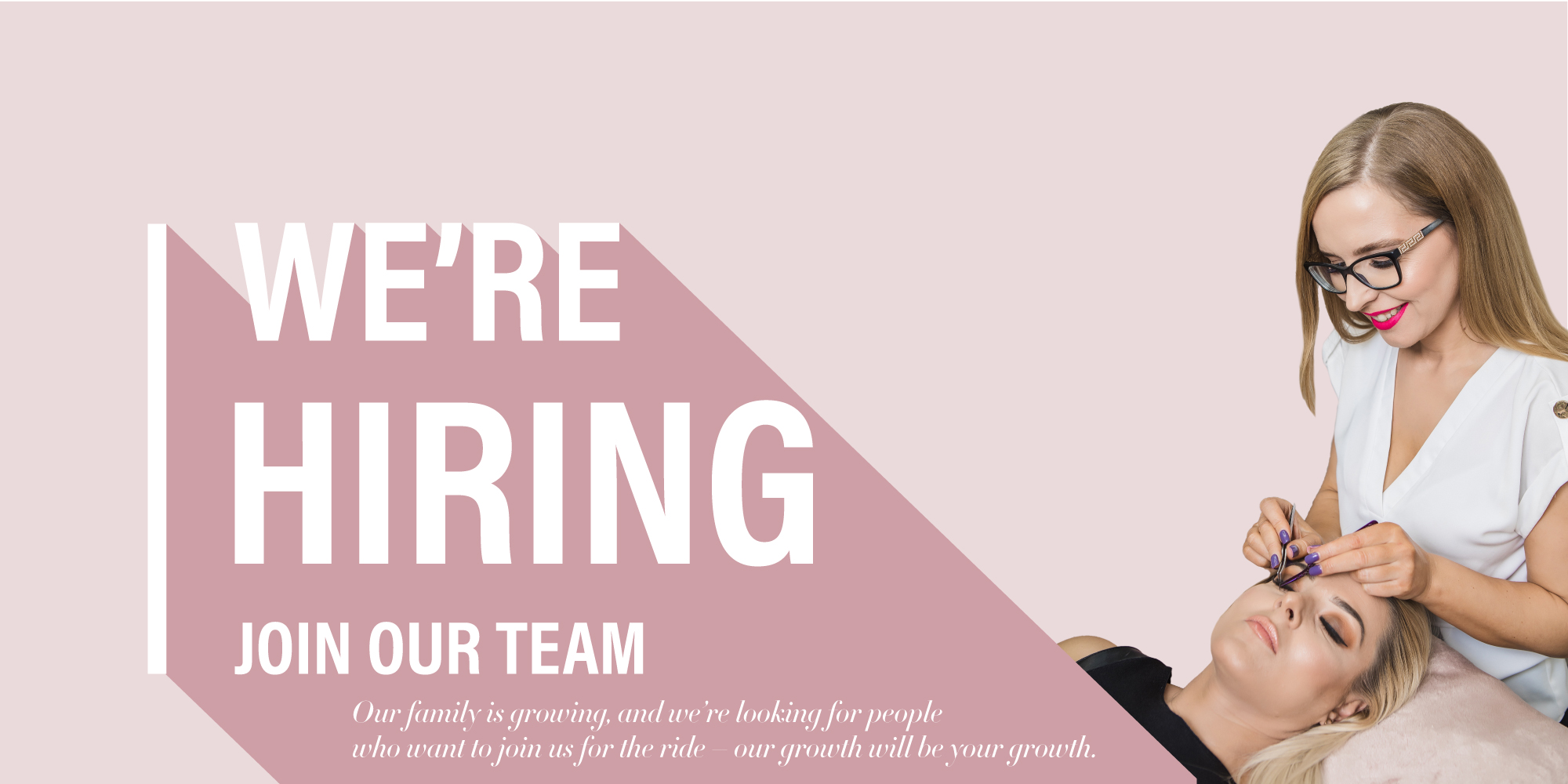 Why us?
House of Lashes and Brows is a professional and dedicated beauty salon and training school specializing in lashes, lash lift, brows, waxing, facials.
The salon has a team of experienced and award-winning artists and stylists. All our staff are helping to save your time and money through their professional works and beauty treatments
House of Lashes and Brows is a conservative salon Changing Lives one treatment at a time. We have a mission to deliver a skilled Service by Stylists who listen & deliver the ultimate salon experience to boost our Guests Confidence, so they leave Happier and on Higher Vibration.
House of Lashes and Brows takes pride in being the finalist of The English Nails Lashes and Brows awards 2020,2022 awards from SME Best lash and Brow salon in East Yorkshire, finalist in salon awards 2022 as best customer experience and best Lash & Brow salon, finalist at English Hair and Beauty awards as best Lash stylist. award from 3 Best Rated as one of 3 best Beauty Salons in Hull.   Also, we have over 15 awards won by staff at lash championships around the world.
YOU ARE INVITED to the salon career opportunity of a lifetime if you are a passionate Lash & Brow artist
Position: Master Lash & Brow artist @ House of Lashes & Brows – Hull
Duties include:
All aspects of Lash and brow treatments  and running a column.
You will have the opportunity to be put through your teacher training as well as advancing your overall Salon Skills which you would then use to train the rest of the team. Some Management responsibilities plus keeping up to date with changing lash 7 brow  Trends.
You get the opportunity to enter top level awards if that inspires you.
You get the opportunity to attend events like  top industry awards.
You get the opportunity to lead and inspire a team who are the next generation of great beauty therapists …. It's good to give back.
You get the opportunity to build your name within the lash & brow industry.
You get to work in a fantastic environment in our  5 Star Salon.
You get to work in a positive environment of praise and encouragement.
You get a full column of ready made clients looking for your expertise.
You get new opportunities that arise often when you are a part of a fast growing salon brand like House of Lashes & Brows.
High Earning Potential, bonuses and commissions available so you can build your secure earnings further.
Plus don't forget the many bonuses of being employed in a well established company
Paid for holidays.
Pension option.
Ongoing Development.
Thriving buzzing environment.
Product  Discounts.
Support network.
Your Tax and PAYE are handled in-house, so you don't have to.
No book keeping.
No worrying about quiet weeks as steady income.
The benefits to this position are endless!
In return we look for passion, care and consistency with a commitment to developing. You must have great core lash & Brow  skills (minimum 1,5years in Russian volume) with a great attitude.
Does this sound like a fabulous career opportunity for you or a lash and brow artist you know?
Please contact Jolita in the Strictest Confidence on info@houseoflashesandbrows.co.uk for more information or to apply.
At House of Lashes & Brows  we offer exceptional career opportunities including:
Advanced training (we train you with the best in the Industry)
Award winning opportunities (we have a multi award winning team with over 20 award nominations or wins since 2015)
Photographic photo-shoots and competition entries
Competitions (we encourage you to be the best you can be)
Get your work in Lash inc magazines (our photographic collections regularly feature in magazines )
Promotional opportunities. (We encourage you to grow and develop in your career and we offer a career like no other. You can work your way up to Management, Creative Director level.
Very High earning potential (We encourage and reward highly hard work and passion)
Benefits
Full skill update training in lashes, brows, waxing;
Full training in customer care;
Paid bonuses, holidays, SSP.
Skill update with world famous lash and brow therapists and more.
How to apply
Fill up the form, upload the CV and answer the most important question… WHY HOUSE OF LASHES AND BROWS?